For the Love of Running
Find your 'why' when it comes to running
Hello and welcome back! I hope you had a fantastic Halloween.
I just wrapped up my cross country season with my middle school kiddos. We finished with 2 (out of 4) team trophies and 17 out of 80 possible medals. Not a bad haul! Coach Mike and I are so proud of the work they've put in all season - from the workouts to the sprints; from the striders to the race strategies - they've worked so hard and put in a lot of work and the results from Wednesday showed.
All this to say that kids can teach us a lot about having fun with running. There are definitely kids on the team who are trying to win, but there are also kids who are just out to socialize with their friends.
And whatever their reason for being on the team I've come to support their decision - whether it's skipping practice, pretending their hurt, or asking to run 5 miles on the weekend. I am there to foster their love for running and help them appreciate the value of hard work.
On the blog this week, I wrote about 7 tips to enjoy distance running - from slowing down to hiring a coach, find what works for you and be sure to do what makes you a happy runner.
Friday's Action Plan:
Run happy by mixing in different paces, different running surfaces, off days, and cross training days.
Big Events Coming Up:
NYC Marathon on Sunday - good luck to John, repping TrainwithMarc
What's Got My Attention:
Article: Marcus O'Sullivan on running for his life, exit strategies and a lingering regret
Article: Shalane Flanagan Was Not Surprised by Alberto Salazar's Ban
List of the Week: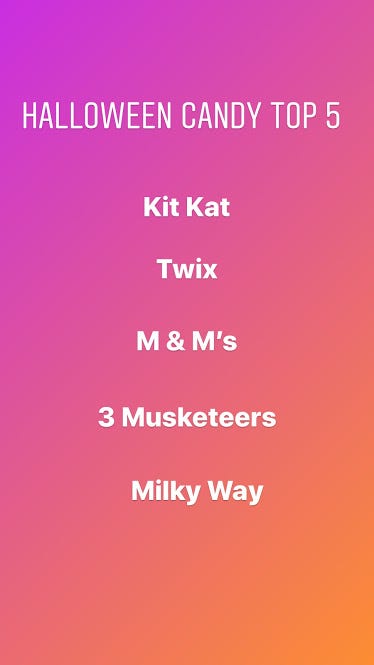 Popular Articles on the Blog this Week:
6 Simple Strategies to Improve Your Running in Only 10 Minutes
The 5 Best Times to Take a Day Off
The Anatomy of an Active Warmup Routine
Quote of the Day:
"And it's always better to be prepared for the opportunity you never get than unprepared for the one you do." - Marcus O'Sullivan
Connect with me:
I'm on Instagram
I'm on Facebook
I'm on Twitter
Here's my blog
Thanks for following along on the journey! Have something you'd like to add? Have suggestions or comments? Email me: TrainwithMarc@gmail.com
If this resonates with you, I would love it if you could share it.
---
Marc is a middle school teacher and coach but also works with distance runners online. I help distance runners around the globe by providing support, writing customized training plans and designing workouts to help them reach their racing goals. I write for my blog every Wednesday morning and newsletter every Friday morning.